Sunday
Monday
Tuesday
Wednesday
Thursday
Friday
Saturday
13
14

2:30 pm

GMT -4

normal Rockgrove Trial

15
B'Day - Valravn Moonchild
16

3:00 pm

GMT -4

normal Kynes Aegis


B'Day - DemetriIce
17
18

2:00 pm

GMT -4

Oblivion Portals

19

3:00 pm

GMT -4

Group Battlegrounds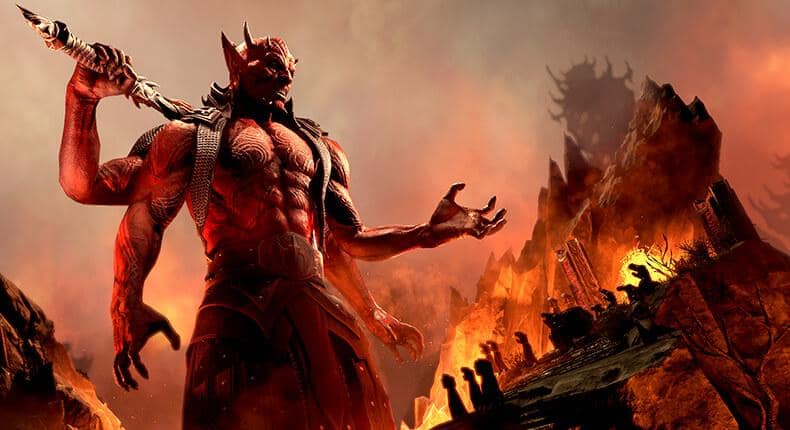 Blackwood is now Live on PC/Mac and with comes some news and additions so read some major changes to be aware of in game and how they affect the guild.
Titles
Last month no titled reapers were announced as the bot we use has specific commands for calculating activity which we forgot to use at the end of the month and there for resets the figures at the beginning of each month oops!
This month we would like to show our appreciation to

Reaper's Bard - TheOneWhoDid
Reaper's Scribe - FireyDog
Reaper's Ambassador - xacori
The titles are earned by getting involved by chatting, messaging, joining events and you can show your appreciation to other guild member by upvoting. Upvoting for us is a little way of saying thanks you are awesome you can do this by using
as a reaction to their post OR typing ar!member @name up in #ranks channel where you can find the command pinned. By upvoting not only can you say thanks you are also putting them forward for Reapers Ambassador.
We show our appreciation to these members with a shiny tag for the month and gold material improvements to match it. For those of you who have been in the guild awhile it is a little like our old Reaper of the Month title.
Crafting Stations
Another chapter another THREE new Craftable sets and that means we need Attuneable Crafting Stations so we are running a raffle! Anyone who donates an Attuneable Crafting table furnishing OR a Master Writ by sending them to @Stubbsy48 by the end of June will have a number of tickets equal to the items worth in Writs. We will then pull several names using a random number generator. Prizes include rare Crafting Motif chapters and GOLD!
We appreciate every donation! For those who haven't visited our very convenient and well organised Crafting Hall you will need an Addon such as Port to Friends house then visit @Stubbsy48 Coldharbour Surreal Estate.
Events
Our events for June should be up by this evening and you can see them here on the Events tab or in the #guild-events channel on Discord. You can sign up for events there! We have regular fishing and now IMPERIAL CITY events so make sure you scroll all the way through so you don't miss out. Did I mention when you sign up you get a reminder mention via Discord an hour before the event starts?


Fishing News
Arteum Fishbowl Recipe now STACKS with the Fishing Champion point. On the sad side the recipe is getting a NERF to its Max Health and Max Magicka oh well I guess crafting expenses will drop.
Imperial City News
THREE NEW MONSTER MASKS as well as a new style pages can be gained by collected Key Fragments to open the District Vaults and Tel Var Stone to spend at the base merchants.
N.B. When you enter a district vault it will convert ALL the key fragments on your person into keys for THAT vault so be careful what you have with it you.
Tip! Send all your key fragments via mail to a friend asking them to return to sender letting you take out only some at a time without running back to the bank.
Veteran Cloudrest +0
We have been doing really well and progressing with our trial attempts, but as this is an excitingly busy month we have decided to take a break get used to the changes try the new gear ready to start a fresh in July. Don't worry if you need your trial fix we have several planned including the New Rockgrove Trial.
Mid Year Mayhem
It has been announced that the next Mid Year Mayhem (PVP) festival will take place this month but the date has yet to known. I suspect from experiences of festivals past it will be towards the end of the month so we will keep the events light and PVP based around that time.
Group Sizes
Due to changes in the Base Game patch all groups have a maximum group size of 12 people, it is a rare thing that we have more than 12 for an event but when the occasion arises we will split into multiple groups with guildies split between the 2. Usually other officers will be present to assist with the second groups but if not we would appreciate any help from other guild members in working with whoever is running the event.
N.B. The patch notes mention that Overland and in Public Dungeons groups with companions summoned will be limited to 4 (this includes the summoned companions!!!) This is a known issue that they will fix at a later time.
Message of the Day
MOTD is an in game feature that can be used to communicate with the whole guild provided you check your notifications or press G once in a while :P We rarely use this feature now as we find discord is better as a centralised source of information popping up news, event reminders or edits as well as helpful bots posting the daily pledges of the weekend vendors. However the Base game character limit has been doubled so tell me what information would you like to see here for easy reference?
Finally...
you can read the full Blackwood and Base Game Patch Notes here